TakePRO
The Professional Solution for Façade and Roof measurement.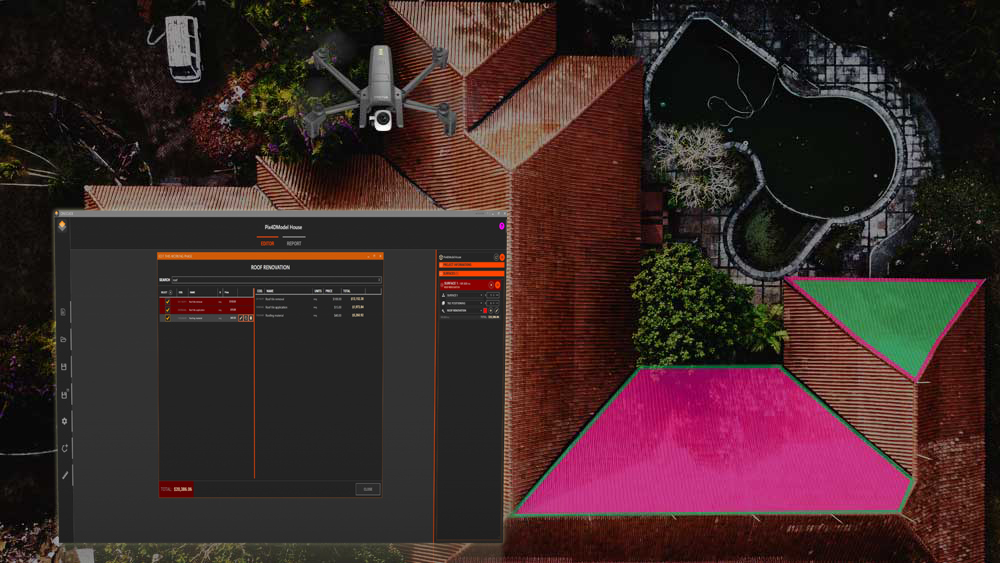 software per il rilievo e la misurazione di tetti e facciate
From the Flight to Cost Estimation in one click
Visible Inspection > Problem identification > Measurements > Cost Estimation
TakePRO is the ultimate solution for 3D model measurement. Simple and easy to use, it allows for 3D model measurement and cost estimation, also with point clouds created from any application capable of generating a mesh.
Anafi Work + Pix4Dmodel / 1 year
TakePRO / 1 year
Analist 2020 CLOUD / 1 year
 
Anafi Work + Pix4Dmodel / 1 year
TakePRO / 1 year
Analist 2020 CLOUD / 1 year
Leica BLK3D + Software
Anafi Work + Pix4Dmodel / 1 year
TakePRO / 1 year
Analist 2020 CLOUD / 1 year
Leica Disto S910 Pro Pack
Application Examples
Roofs.
A roof survey is a procedure which normally requires a specialized professional which needs to take into account the safety and security problems due to high risk involved in the activity. Modern means of technology i.e. Drones, enable the user to carry out photogrammetric flights on a whole building with no risk at all for the worker. In this specific case the flight with a drone and the processing with Pix4Dmodel allows for the creation of a 3D mesh with most accurate measurements on which cost estimations for repairs, maintanance can be very easiliy carried out. 
The availability of surface subtraction tools allows the survey to be structured so as to be able to eliminate spaces that are not relevant to the type of processing required and then to assign them, if necessary, to another processing phase: an example is represented by a roof with part of its surface covered by photovoltaic panels; in this case it is easy to consider the processing for the only useful surface.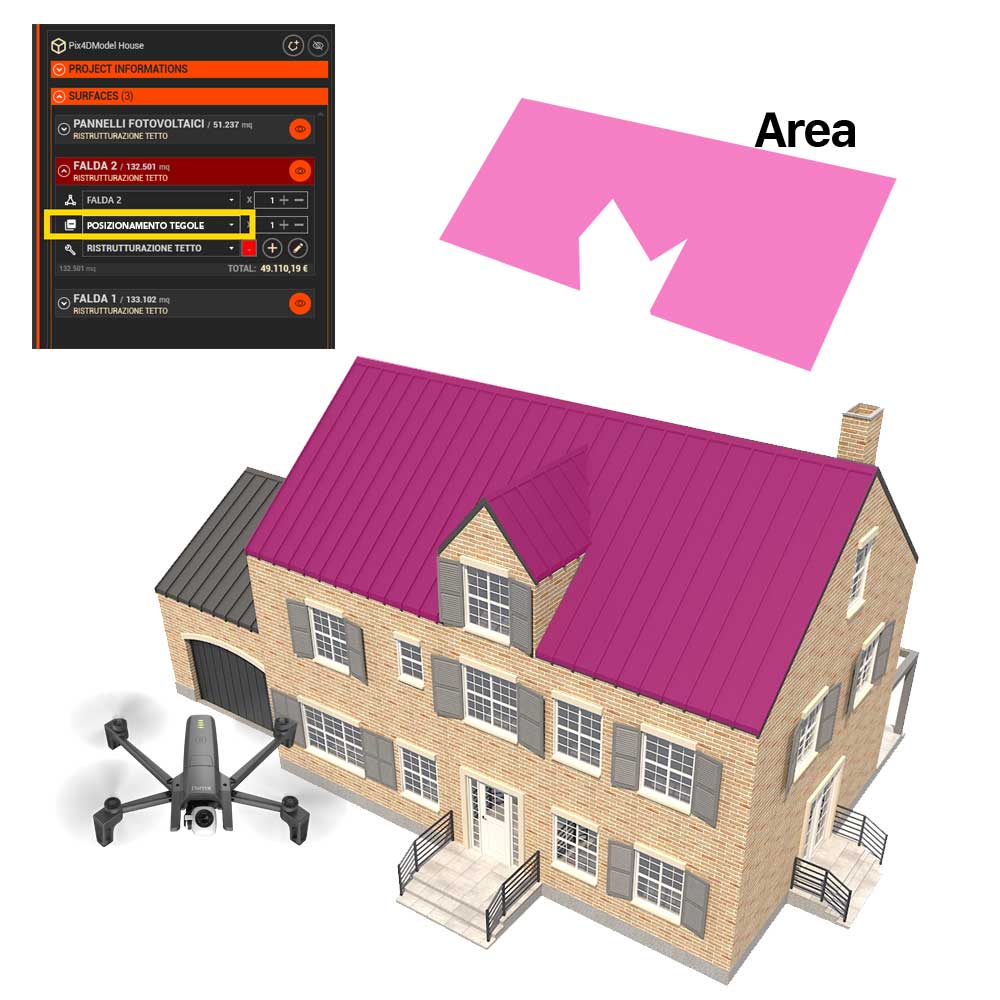 The substraction procedure is extremely simple and flexible and it can be used directly on site for an immediate feedback of the measures and the cost estimation.
Workflow
100% customizable
Once the surface measurement has been acquired, its association with the set of elementary processes to be carried out is immediate. A Processing Phase is the set of elementary processes with the same surface. For example, a processing phase could be:
1 - Tiles removal
2 - Insulation sheath removal 
3 - New insulation sheath installation
4 - New roof covering installation.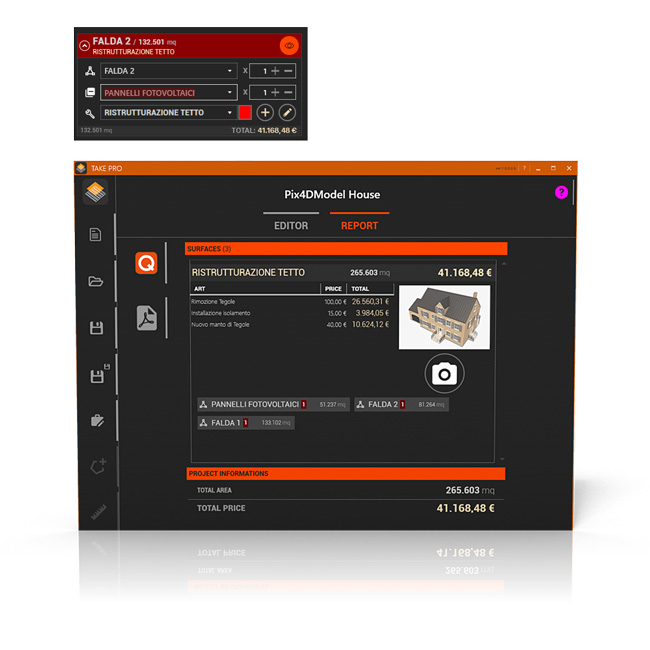 Immediate Processing Selection
Your Cost estimation is ready! In any language.
The control panel is designed to create the estimate items and to associate them with the group represented by the Processing Phase. This approach allows to calibrate the estimate process in the most appropriate way considering costs that may be variable for each site.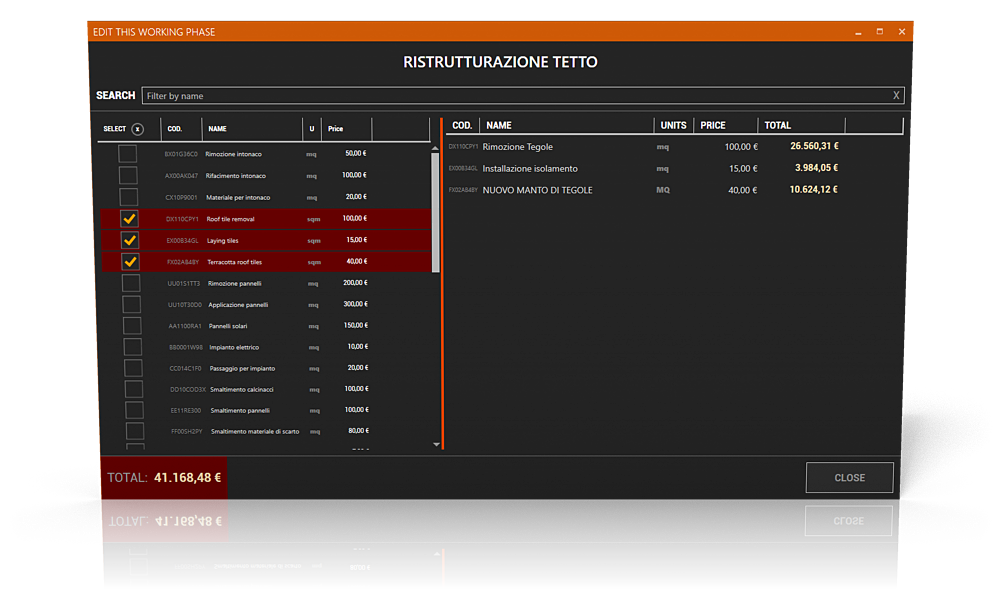 Document for the intervention estimation
Highly Professional Impact.
The strategy for generating the estimate is most professional. A single click allows you to have all the information at your fingertips clearly and comprehensively. Document creation is supported with an image insertion strategy that allows you to create a rich and complete document. Particular attention is paid to the creation of a document that is able, with its professionalism, to also characterize the company's reputation.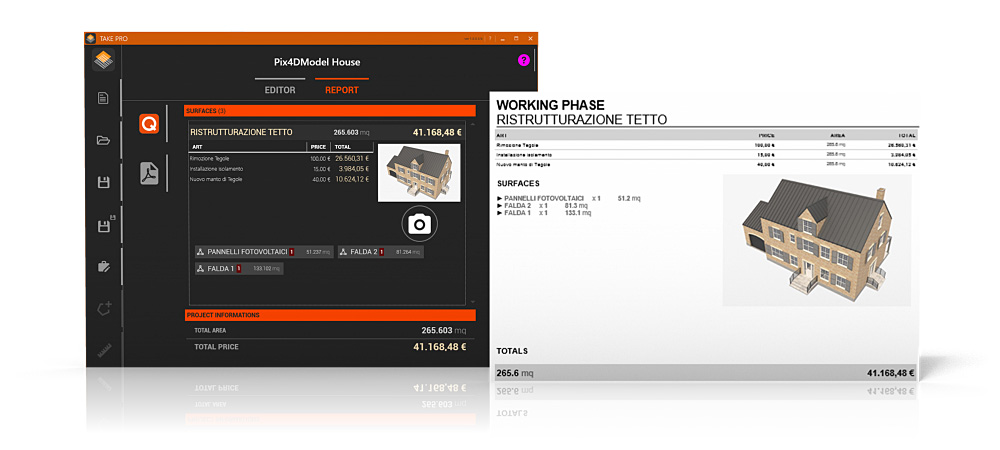 Related products
Boost TakePRO.
The TakePRO solution can be completed and enhanced with a series of innovative tools that will speed up your daily work.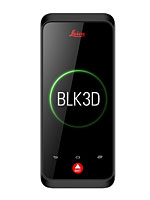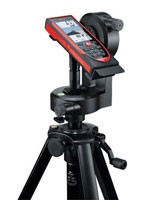 Technology for 3D measurements and reconstruction.
Analist CLOUD 2020 - Autodesk based Software.
Import and manage data from Drones, Total Stations, Topographic GPS, laser Scanners, Lidars and so on...
TakePRO
The Work Solution includes:
1 Drone ANAFI Work
4 Smart Batteries
1 Multi-port USB Battery charger
1 Compact Shouler Bag
1 Parrot Skycontroller 3
8 Propellers
1 16 GB SD Card
USB-A / USB-C Cables
- Pix4Dmodel 1 year
- TakePRO 1 year
- Analist CLOUD 1 year
BUY NOW