b-mobile ONE
Aerial Thermography for everyone.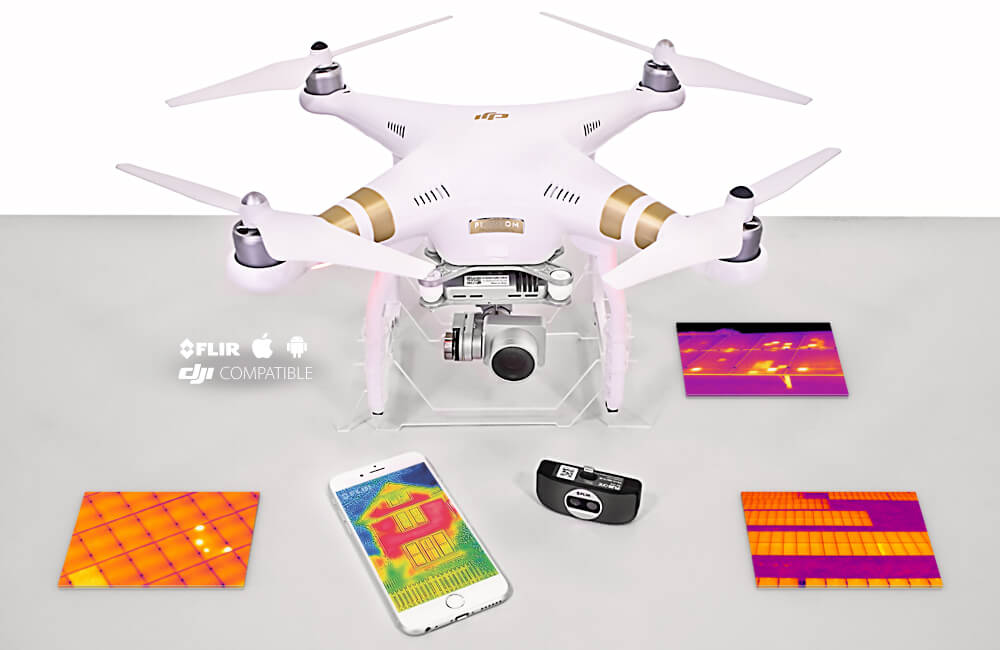 The Complete Solution
Be the first, be the ONE, b-mobile 
Photovoltaic Panel Inspection, building heat dispersion, pipe monitoring, safety and surveillance and more.
The Solution includes: a ready-to-fly Phantom 3 Pro + the b-mobile support for FLIR ONE for mobile device + the FLIR ONE Thermal Camera with MSX technology and User Guide.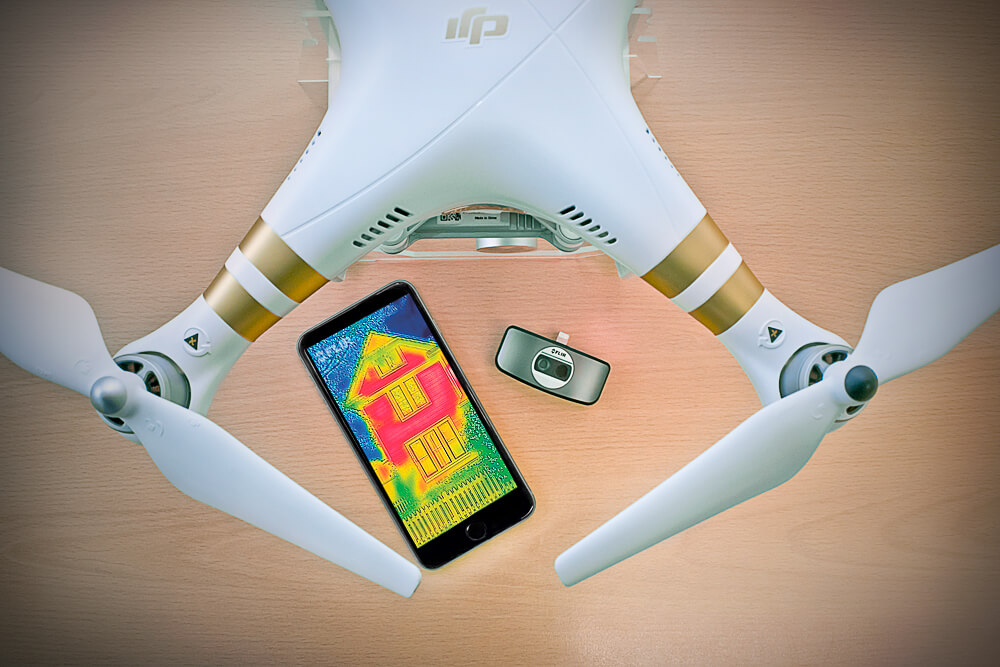 Accessible Thermographic Inspections
The simple Solution: fast, affordable and intuitive.
The new b-mobile ONE allows you to transform your DJI Phantom 2, 3 or 4 in a thermographic Drone. Instal the support in 20 seconds and position your SmartPhone with the FLIR ONE on it: you are now raedy to carry out thermographic inspections. Mounting and dismounting b-mobile ONE is fast and intuitive without compromising the DJI original warranty. Besides, ou can continue flying your UAV in all safety and no limitations.
Access the Thermogarphic Inspection Field
Great opportunities ahead with minimal investment.
FLIR ONE is perfect  to identify heat dispersion, optimize energy efficiency, detect humidity on walls, ceilings and floorings before visible mould and also spot leaking pipes and spot overloaded cicuits. And now thanks to b-mobile ONE you can also carry out Photovoltaic Panel Inspections!
b-mobile ONE is the most versatile and affordable solution for solar farm panel inspection, heat dispersion detection, thermographic soil analysis and much more.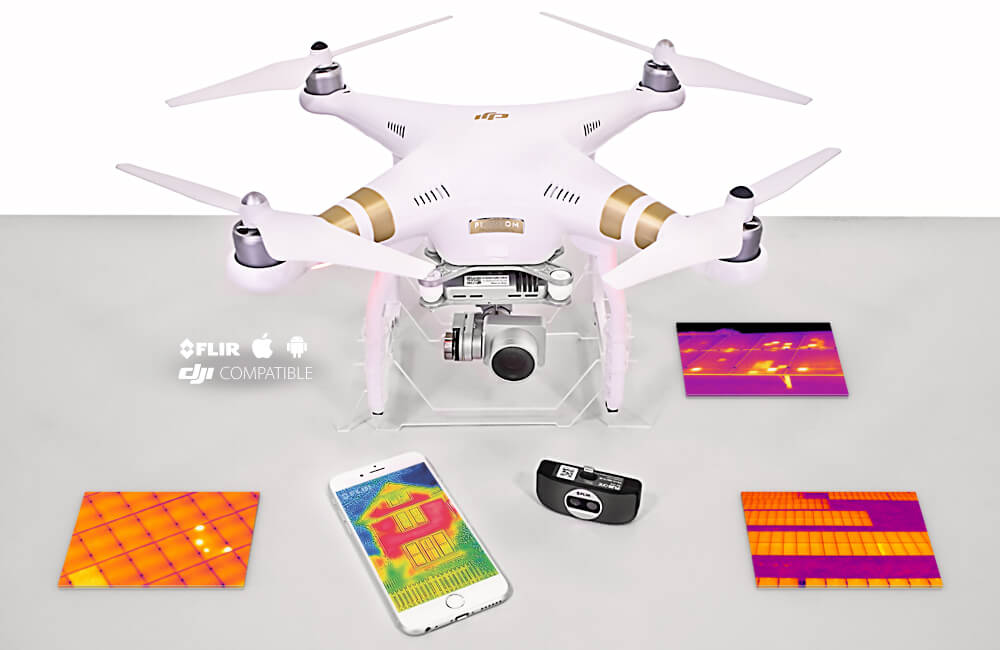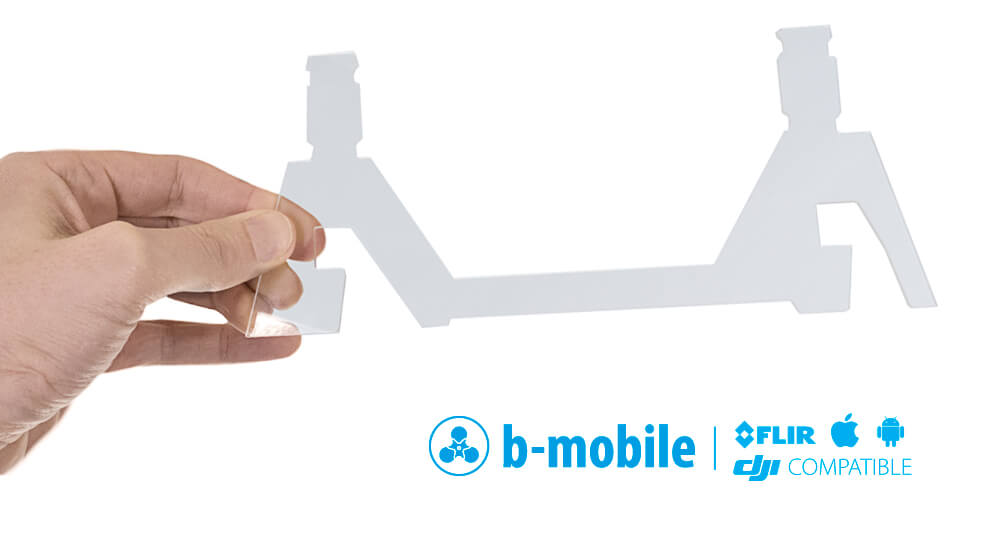 Thermographic Inspections
With your SmartPhone and the b-mobile.
b-mobile ONE is the accessory devised for DJI Phantom 2, 3 and 4 Drones and the new FLIR ONE Thermal Camera. The pack includes 2 mounts to easily mount under your UAV with plastic ties to secure the b-mobile and your SmartPhone safely to the Drone. In just a few seconds youwill be ready to fly for your Thermographic Inspections.
Available for DJI Phantom 3, DJI Phantom 2 and DJI Phantom 2 Vision+.
Light, Practical, Ingenious
Easy to mount and dismount.
b-mobile ONE weighs a mere 39 gr and it has been devised to be mounted and dismounted in under 2 minutes. It can mount up to 6 inches smartphones on your Drone. A feature to keep in mind is that your UAV will not undergo any modification thus its asset will remain unchanged. So the Official DJI Warranty will not be at all compromised.
b-mobile ONE is available for Phantom 4, Phantom 3 and Phantom 2. Start using b-mobile ONE  and access new markets with minimum investment.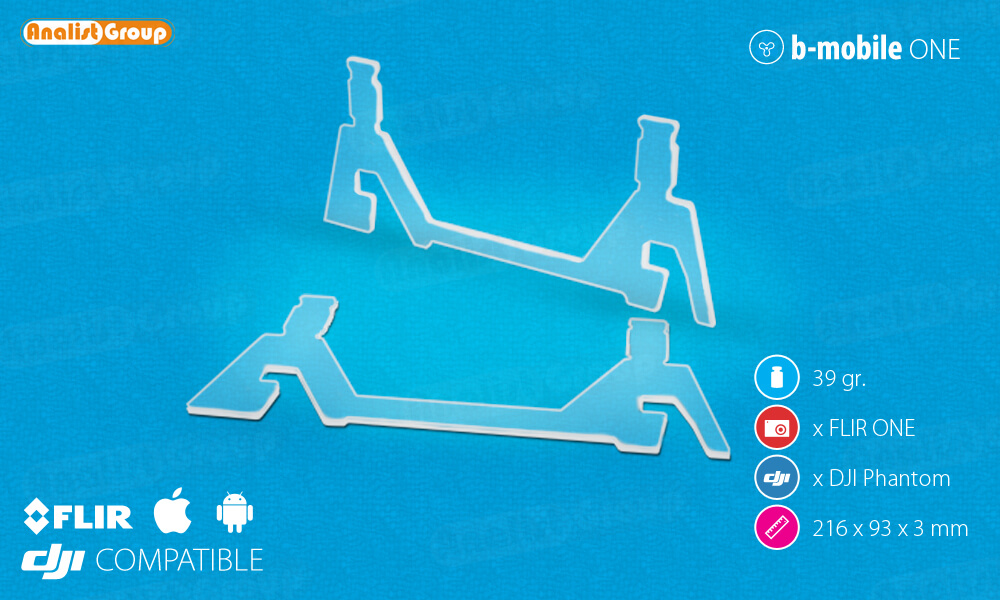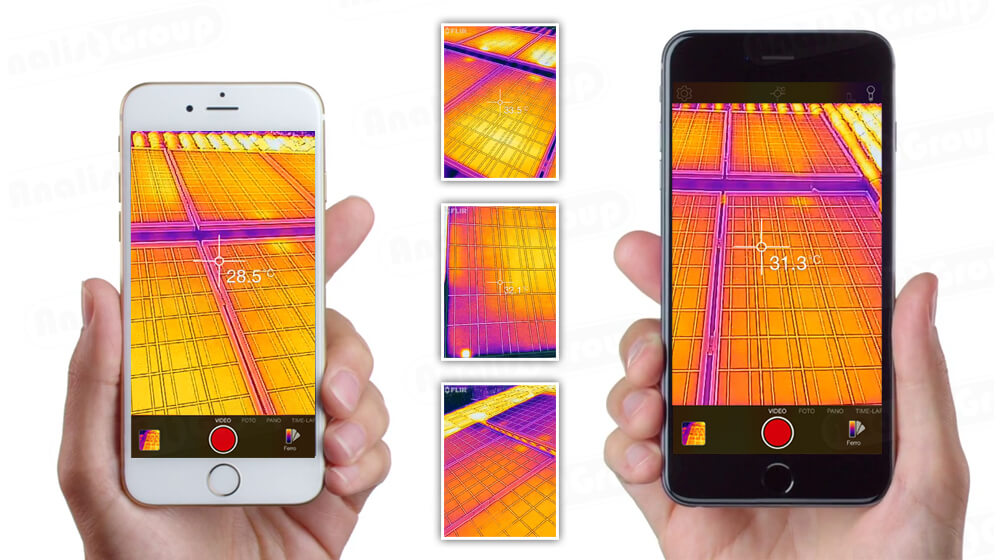 Ideal for Photovoltaic Panel Sytems
You can find the Hot Spots in no time.
FLIR ONE is perfect for Thermographic Inspections on Solar Farm Panels. All you have to do is capture videos, take photos, Time-Lapse or Panorama shots of the Panels with your mobile device whether it is Apple iOS or Android to immediately identify any problem on the system.
And what's more, with b-mobile ONE it is even possible to take your FLIR ONE to difficult or very large areas for fast and immediate inspections.
You haven't got a FLIR ONE yet?
Find out all the info about the camera for Android and iOS at an incredible price.
The new FLIR ONE thermal camera is compatible with Android and iOS devices and it enables the professional to carry out Thermographic Inspections from a SmartPhone. With the FLIR ONE App you will be able to capture, save and share thermal images and videos.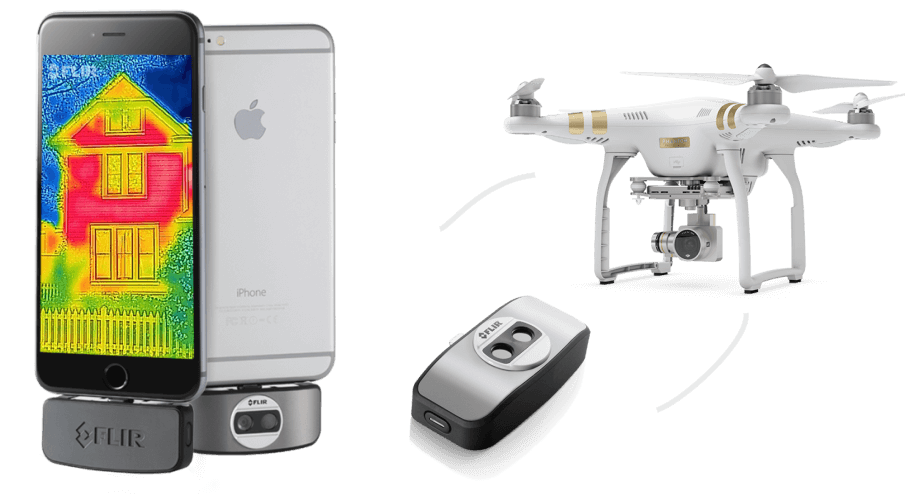 Frequent asked questions.