The Complete Mapping Solution Drone
The Complete Mapping Solution
With the DRONE
UAV + Pix4Dmapper + Analist Topographic Software.
Parrot ANAFI
The flying 4K HDR camera that you can take with you everywhere on the go.
ANAFI is the new generation of drone. It is the ideal go-to solution to film stunning high-quality videos and take outstanding photos, capturing the best moments of your everyday life.• The flying 4K HDR camera boasts exclusive video and photo shooting capabilities thanks to its unique 180° tilt gimbal and up to 2.8X lossless zoom.
- Its ultra-compact foldable form means you can take this Parrot drone with you anytime, anywhere.
- Quiet and resitant to extreme weather conditions, ANAFI has a 25-minute flight time with advanced performances.
- Thanks to ANAFI's embedded Artificial Intelligence, take advantage of its automated flight modes to capture spectacular shots.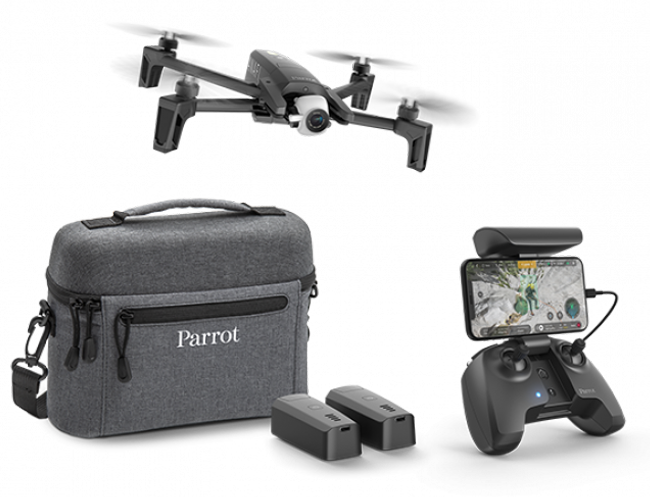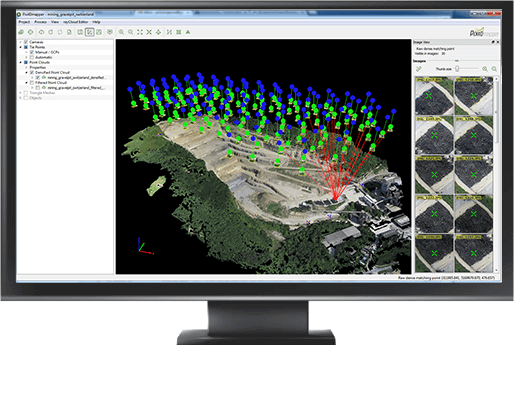 Pix4Dmapper
3D models and orthophotos with centimetre accuracy.
Transform photos in extraordinary 3D models with centimetre accuracy. With the Pix4Dmapper Software you can generate Orthophotos, 3D models, 3D DSM Raster and Point Clouds.

Complete Solution
Fly > Orthomosaic > Topography > Animation.
A ready to fly
Drone

,

Pix4Dmapper

which automatically processes terrestrial and aerial imagery acquired by light-weight UAV and generate georeferenced Orthomosaics, the

Analist (Autodesk technology based software)

which is a unique and most innovative tool for all topographic and surveying tasks. If you want, you can add

OneRay-RT to animate your 3D models and create amazing presentations

!


Request more information ►
Topography and Land Survey Software.
Analist CLOUD is the Topographic Software based on the Autodesk Technology. It creates Cross Sections and Profiles, Contour Lines, imports data from Ground Total Stations, GPS, Google Earth. It imports and manages Point Clouds and orthophotos generated by Pix4Dmapper.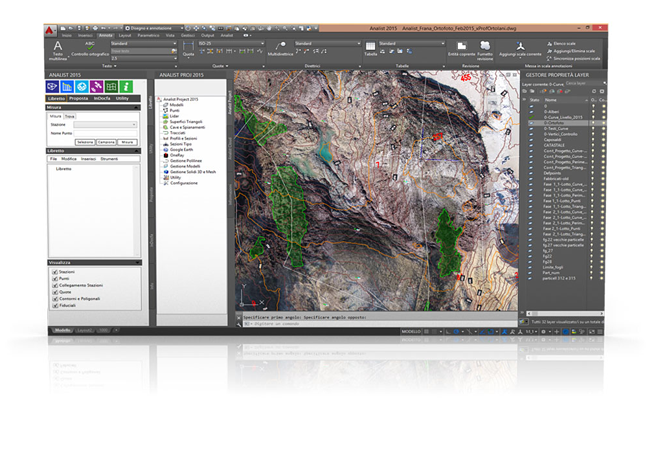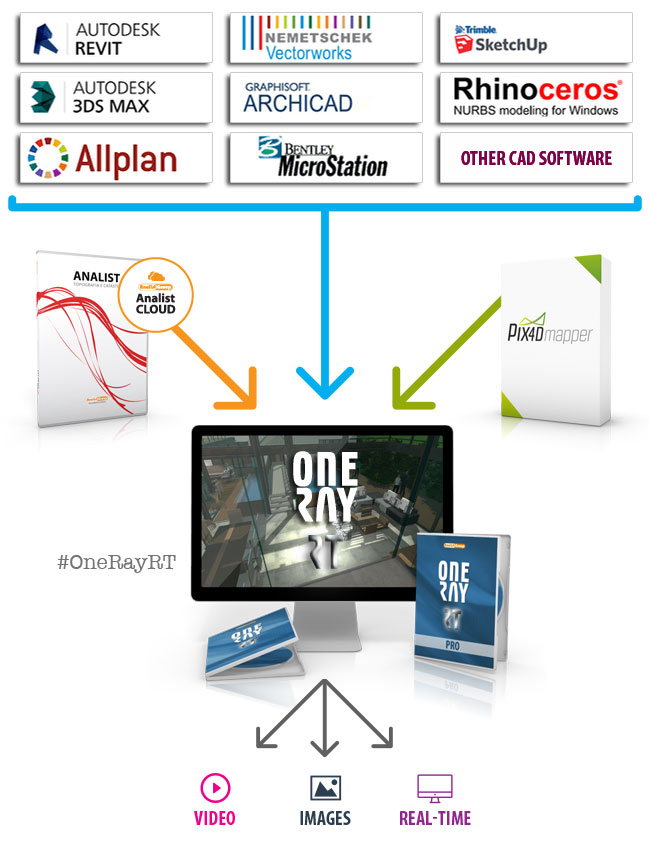 OneRay-RT Animation Software 
Present your Projects like never before.
OneRay-RT has been devised to be completely compatible with your drawings, whatever software you use to make them with. Create your project with Revit, 3DS Max, AllPlan, ArchiCAD, SketchUp, etc. OneRay-RT imports all obj. format files.
 With OneRay-RT you can import 3D models generated with Pix4Dmapper and recreate new scenarios. Or you can download maps from Google Earth with the in-app module. Limitless possibilities are waiting for you.
Workflow example:
Import your .obj Project.

Set the environment by inserting plants, trees, grass, etc.

Set the sun, the sky, the clouds, the land types, etc.

Add light.

Add and animate all the objects you want.

Create your presentation video!
Fill out the form below to request further information on the Complete Mapping Solution with the DRONE.