New Solution for Building Front and Interior Survey
The Complete, Fast and Customizable Solution to Survey Building Façades and Interiors like NEVER before.
Building Front Face and Interior Survey like NEVER before
State of the art Technology accessible to everyone at last.
We have devised a COMPLETE and revolutionary Solution which will enable you to implementyour competences and your business. Generate DXF plans with the new DISTO S910, create 3D models from your photos with Pix4Dmapper and carry out all your measurements (distances, angles, volume calculation, etc.) with Analist CLOUD. Our Solution guarantees highest standard perations and results with an extraordinary visual impact in a very short time.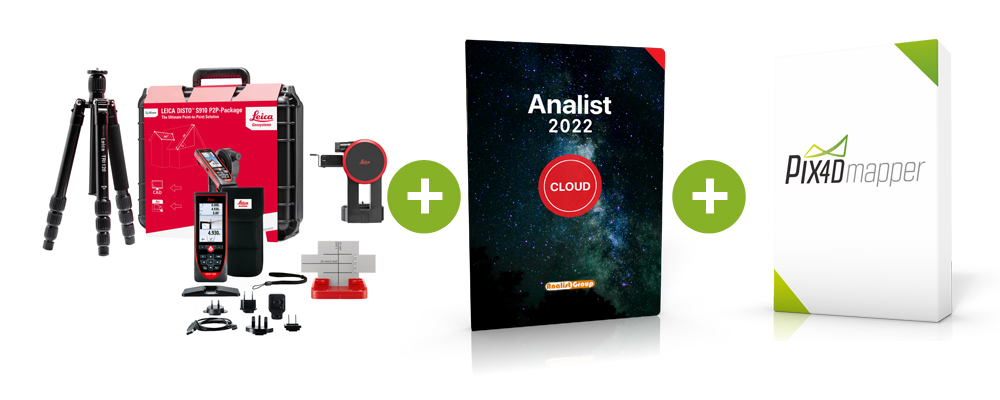 The most Complete DISTO ever.
The Leica Disto S910 Pack is the new revolutionary Distance Laser Meter with which you can acquire measurement points in aDXF file as a plan, a prospect or even 3D data with reference images.
More extraordinary must have functions are: Distance measurement, Area and Volume measurement, Camera function,Touch screen, Measure with the picture, Smart Angle measurement, Smart Area measurement ...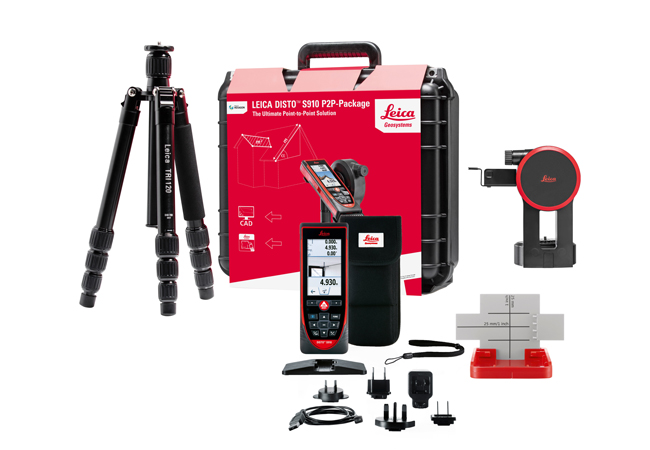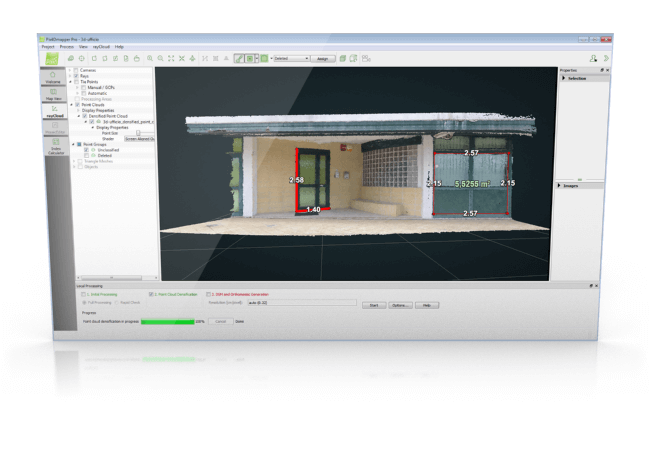 3D Models and ortophotos with centimeter accuracy.
Take photos of the front of a building using a GoPro or your camera and generate 3D model with centimeter accuracy. With the Pix4Dmapper software you can automatically generate ortophotos, 3D models, 3D Raster DSM and point clouds directly from your photos.
All the Power of the Autodesk Technology in Analist CLOUD.
Analist CLOUD is Autodesk Technology based Software able to import and manage Point Clouds and ortophotos created with Pix4Dmapper or equivalent softwares. With Analist you can take all the measurements you want and calculate volumes and areas by simply tracing polylines, in addition to importing and ,managing DXF survey files carried out with the DISTO S910 and so much more.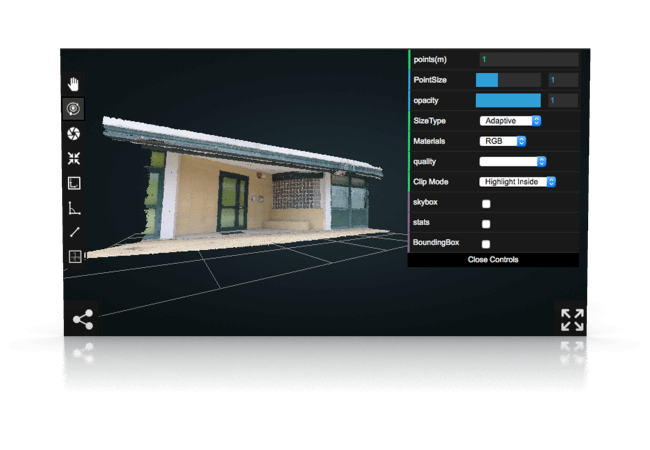 Choose the Solution for you
A Solution for every need.
We have a specific Solution for every need. Every part of the Solution can be used alone, but each component reaches highest efficiency and greatest effectiveness when used within the Complete Solution. Choose the Solution for you.

Leica DISTO S910 Pack
Leica DISTO S910 Pack only.
It includes: Leica Disto S910 Distance Laser Distance Meter, FTA360S Adaptor, TRI70 Tripod, Leica carrying case, Smart Base Support, Custodia, Laccetto, USB Battery charger, S910 User Manual and Safety Instructions.

DISTO S910 Pack + Pix4Dmapper
Leica DISTO S910 Pack + Pix4Dmapper.

DISTO S910 Pack + Pix4Dmapper + Analist CLOUD
Leica DISTO S910 Pack + Pix4Dmapper + Analist CLOUD.
Useful Resources
Building Front Face and Interior Survey Solution.

How the Solution works

Interactive Pix4Dmapper Point Cloud example

Analist Land Survey Autodesk technology based Software 
Request Information
Fill out the form below to request more information.