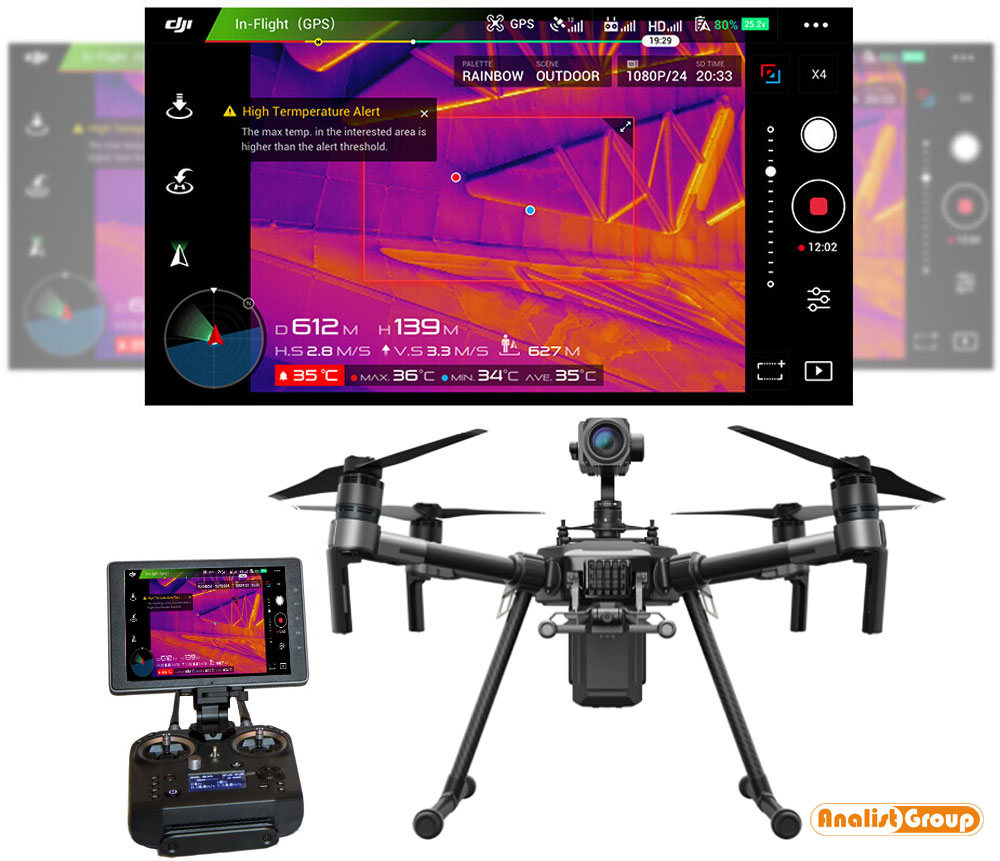 Matrice 210 + Analist + Pix4Dmapper
Geo-located Orthomosaics of  Industrial Sites.
Industrial Site Monitoring with OneRay-RT
Import your 3D Models, insert assets and create animations.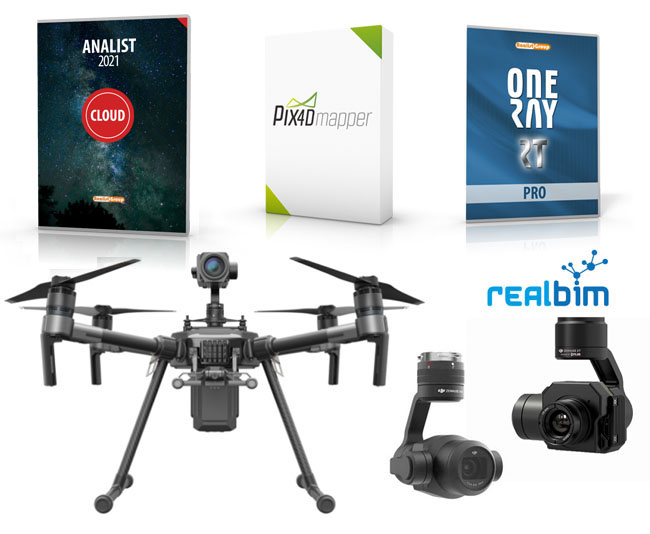 Complete   Solution
What's included:
1 DJI Matrix 210 with propellers, radio control, battery and carrying case;

1 FLIR Zenmuse XT-R 640 thermal imaging camera;

1 DJI Zenmuse X4S camera;

Analist CLOUD 1 year;

OneRay-RT 1 year;

Pix4Dmapper 1 month;

 CLOUD Platform RealBIM;

Training.