b-mobile VUE
Aerial Themography with the Drone.
The Drone for Thermographic inspections
With the Complete Solution you are immedaitely operative.
b-mobile Vue the one and only cheap and most versatile tool which enables you to put together the great DJI Phantom Drones and the best FLIR Thermal cameras features. Photovoltaic Panel Inspections, Heat dispersion Monitoring, Safety and security, Protection, Forest Fire Analysis, Electrical Power Line Inspections, Telephone Communication towers. Ideal for all users already using the DJI Phantom.
The Solution includes:
1. DJI Phantom 4 Drone
2. b-mobile VUE
3. FLIR Vue Pro 
4. Monitor data transmission
5. Professional Course on Thermography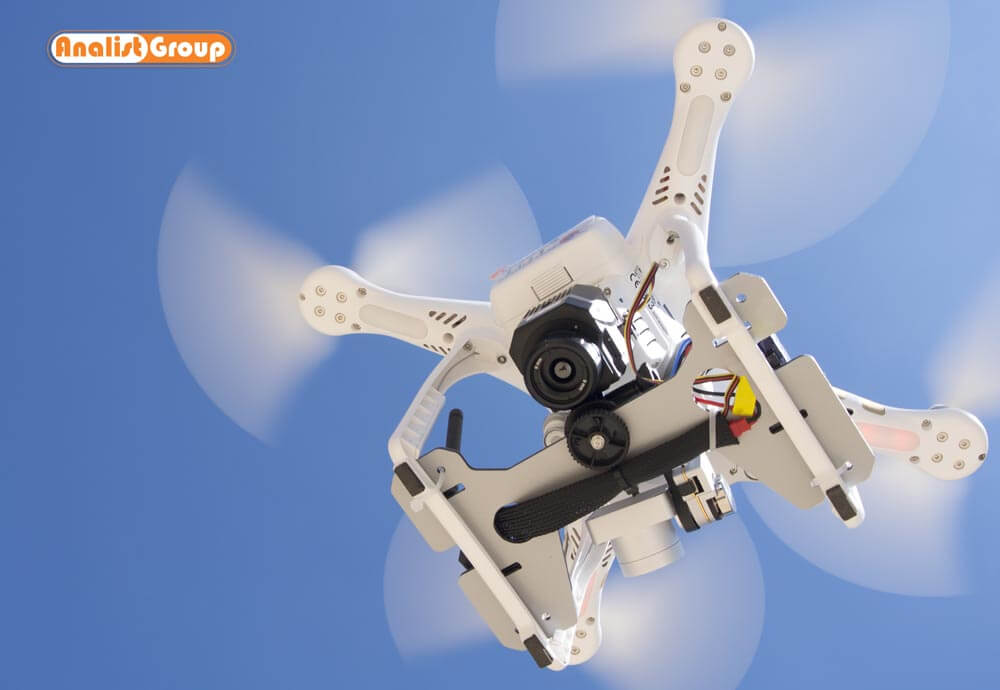 Themographic Inspections for everyone
The simple, fast and accessible Solution.
The new b.mobile Vue enables you to transform your DJI Phantom 2, 3 and 4 in a powerful tool for thermographic Inspections. Instal the mount in just a few seconds and switch on the camera: you are immediately ready to fly and carry out you Thermographic Inspections. The b-mobile VUE doesn't require assembling and disassembling of the drone, it doesn not affect the drone in any way, it does not interfere with the drone engineering and does not compromise the Official DJI Warranty. You can carry on using your Phantom with no limits.
Compatible with DJI Phantom2 and DJI Phantom 2 Vision+.
Become an expert in Thermographic Inspections
Access the new business opportunities.
FLIR Vue Pro is ideal to identify potential heat or cold air dispersions, assess the energetic efficiency of buidings in real time. Fauna Invigilation and monitoring are accessible to everyone with the possibility of live streaming. With b-mobile VUE you can now carry out thermographic inspections on solar panel farms!
b-mobile VUE represents the most versatile and inexpensive solution to carry out real time solar panel inspections, fauna invigilation, energy efficiency in buildings, thermographic soil inspections and much more.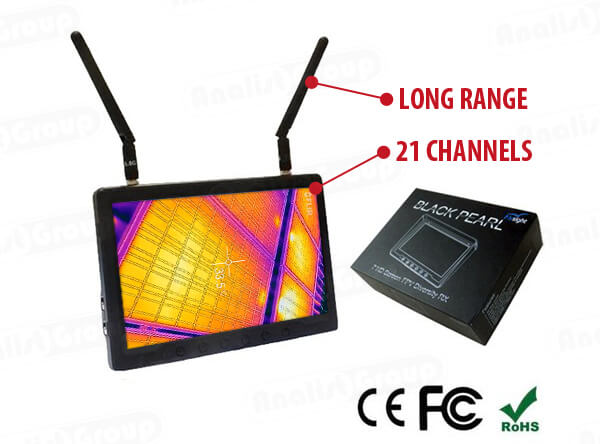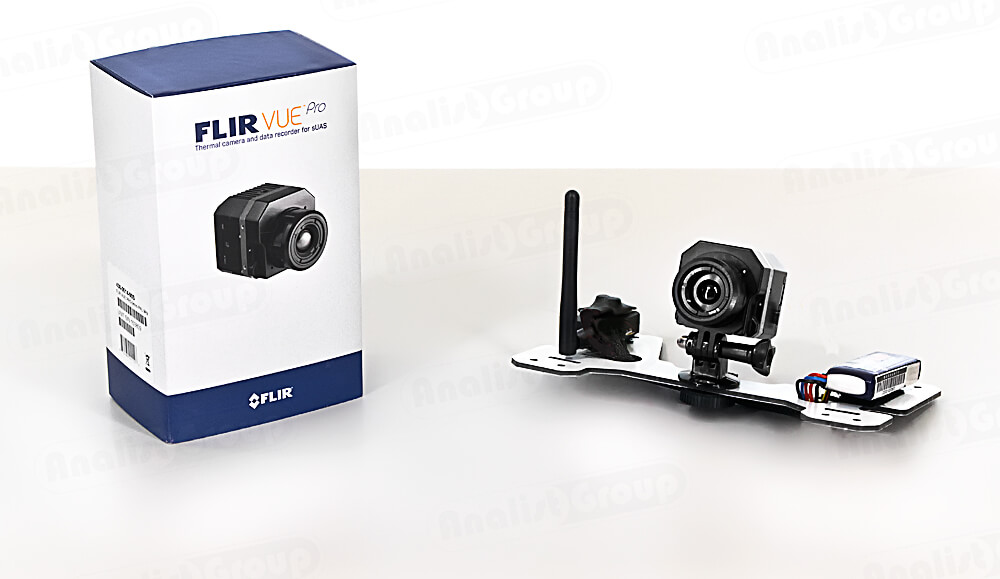 Themographic Inspections
With your Phantom and b-mobile.
b-mobile VUE is the indispensible accessory to put together the great DJI Phantom 2, 3 and 4 functions with those of the FLIR Vue Pro Thermal cameras. The Pack includes the mount to fix the camera to the Drone and all the necessary equipment for the monitor to live view your thermal video.
With b-mobile VUE you can still use your Drone's inbuilt camera also at the same time whilst usingthe FLIR Vue Pro., this enavle for even more details identification.
Light, Practical, Genius
Easy to mount and dismount.
The b-mobile VUE weighs only 35 gr and was designed to be assembled in under 2 minutes. With the practical cable ties you can fix the camera to your Drone. Always bare in mind that your Phantom will not be interfered with at any level, thus the Official DJI warranty will not be compromised.
b-mobile VUE is compatible with Phantom 4, Phantom 3 and Phantom 2. Start using b-mobile VUE now and become competitive in new markets.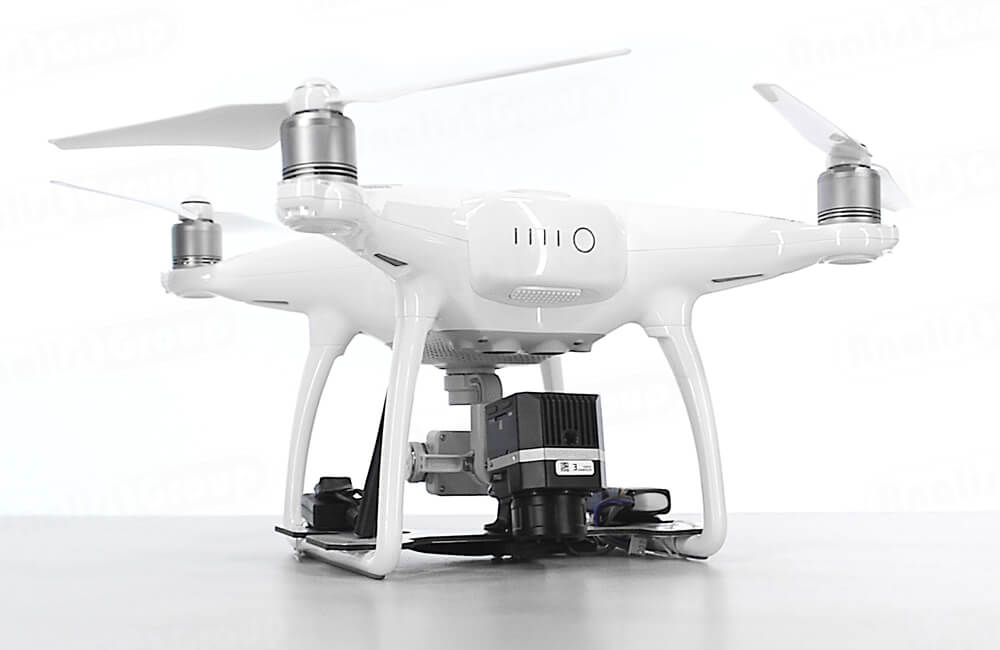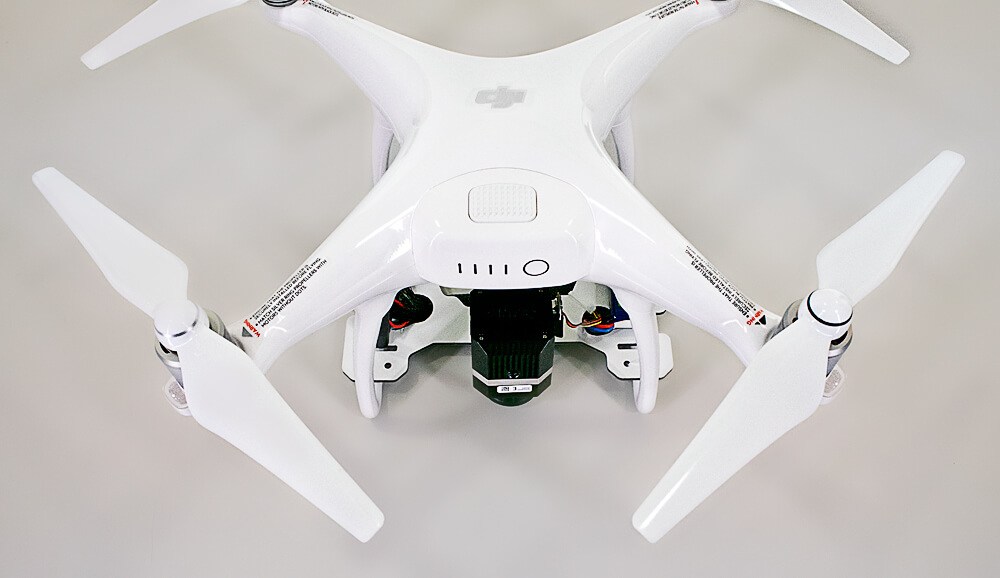 Ideal for solar panel inspections
Identify all the Hot Spots.
FLIR Vue Pro is perfect to carry out Photovoltaic Panel Inspections. All you have to do is frame the panel and check your monitor for problematic areas on the panels. 
Now, with b-mobile VUE it is possible to access difficult areas with your FLIR Vue Pro and use also for extended areas in just a few minutes.
Why choose b-mobile VUE?
The many benefits of the b-mobile VUE 
Practical and inexpensive
Simple and fast to mount and dismount
No interference with the Phantom asset
No problem with the Drone Warranty, the mount can be assembled without interfering with the Drone
Invaried Drone Stability
You can keep on using the Phantom camera
Robust and long-lasting
Ideal for thermography
Suitable for Phantom 2, 3 and 4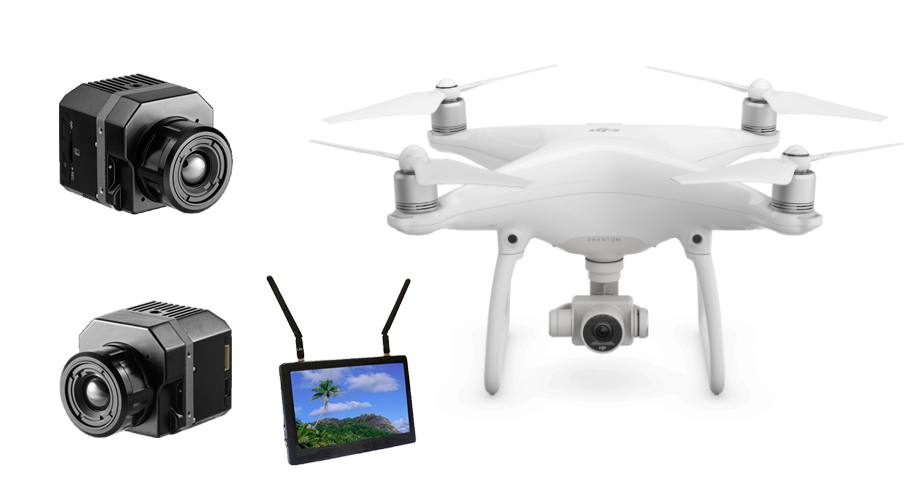 b-mobile Vue Mount

Compatible Thermal cameras

Flir Vue, Flir Vue Pro, Flir Vue Pro R, Flir Tau 2 con VPC, Flir Tau 2 with Thermalcapture in the 336 and 640 versions.

Compatible Drones

DJI Phantom 2, DJI Phantom 2 V+, DJI Phantom 3 4k/Adv/Pro, DJI Phantom 4

Video Transmitor

Integrated 5.8GHz 25mW, 24 channel Transmittor

Thermal Camera and Transmittor power 

Lipo 2S 7.4v 950mA battery with  Voltage regulator (included)

Video/Connector

mini USB with video Out

Monitor

Monitor with integrated battery Diversity (Optional)

Life

Up to 60 minutes (depending on the camera used)

In the Box

- b-mobile mount
- pre-installed video transmittor
- pre-installed voltage regulator
- GoPro (similar) mount for the thermal camera
- LiPo 2S Battery
- Lipo Battery charger
- Diversity 32 Channel monitor (Optional)
Frequently asked questions.

Which Drones are compatible with the b-mobile VUE?
b-mobile VUE is compatible with DJI Phantom 2, Phantom 3 and Phantom 4

How much does the b-mobile VUE?
The b-mobile VUE is 35 gr in addition to the batteries, transmittor and Flir Vue Pro. Request Information ►

How big is the b-mobile VUE?

Can I see my results real time?