Complete Topography Solution GPS + Drone + Software
CHC i80 GPS + DJI Drone + Analist 2018 CLOUD Subscription + Pix4Dmapper 1 month + OneRay-RT PRO Subscription
The complete answer to the professional needs to swiftly and effortlessly manage workflows with high quality results.
The Solution is tailor-made to meet the needs of professionals who want to enjoy a real competitive advantage. With the GPS + the Drone + Topographic Software. The professional has all the means to be productive and efficient.
In a unique solution highest precision in data acquisition, highest quality and processing speed.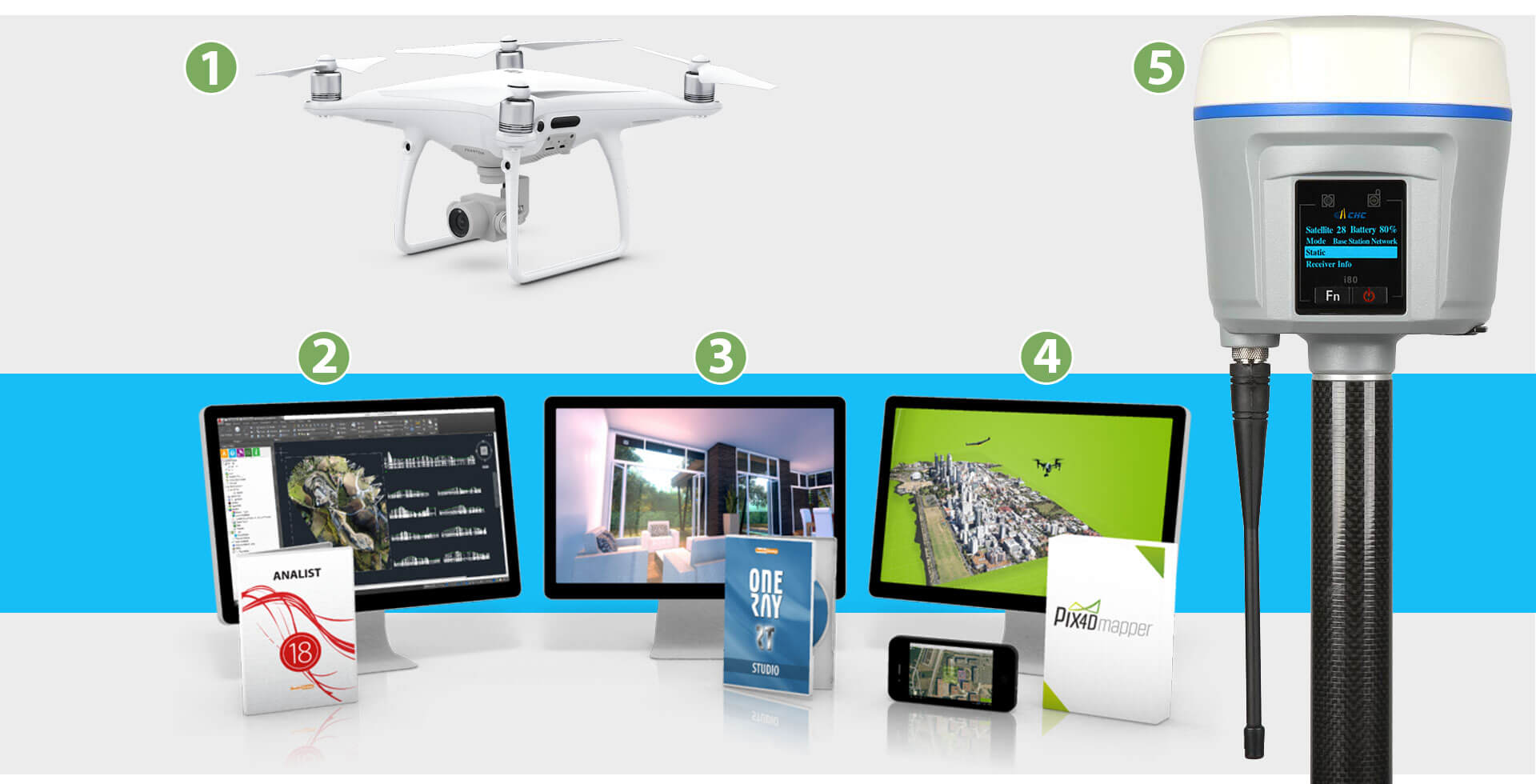 The Complete Solution for Topography
It includes: Drone, Topographic GPS and Software.
The Solution is ideal for the Topographer in search of the highest quality processing, speed and precision. Thanks to the use of DRONE in Topography, it is also possible to detect large areas in no time and enable professionals to access new job opportunities. Time reduction and accuracy of the results are ensured with our Complete Solution.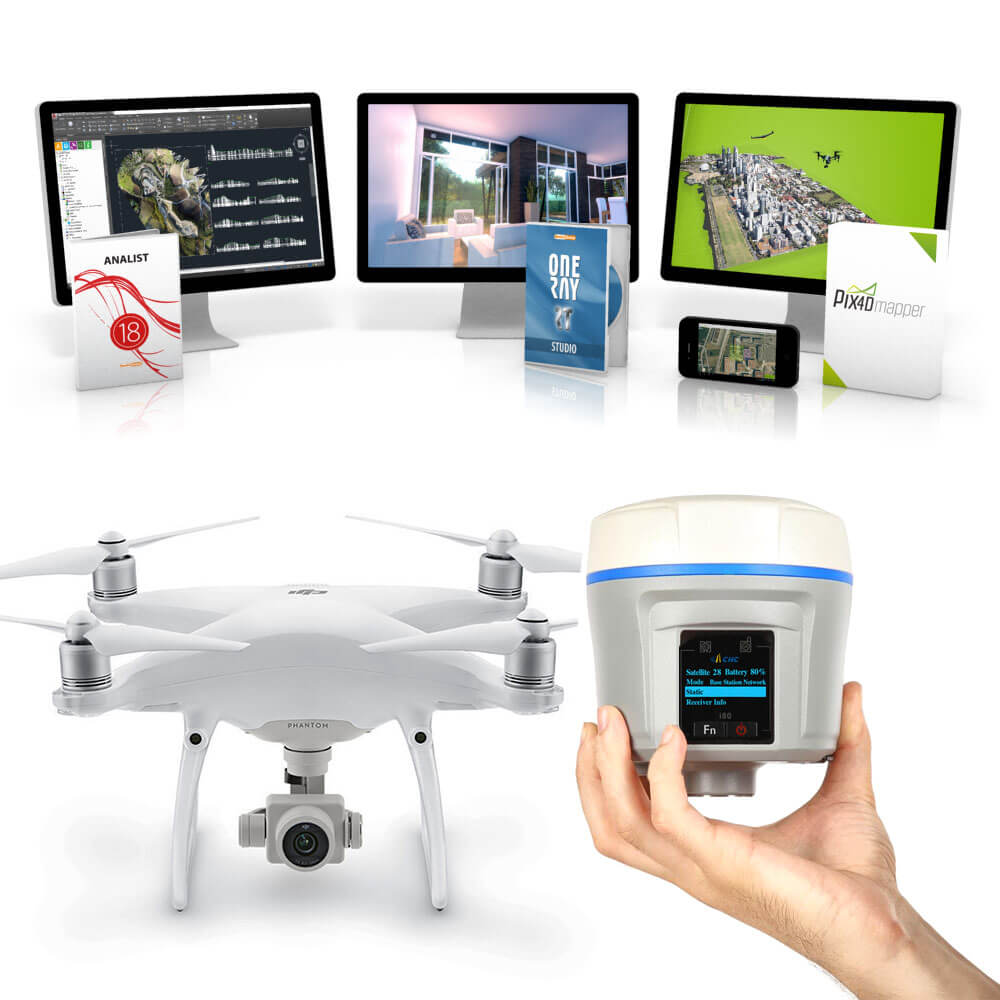 Drone DJI Phantom 4 PRO
20 Megapixel Camera 4K: captures all the details for highest-precision.
The new Phantom 4 PRO is equipped with a three-axis stabilized camera with a 20-megapixel sensor with a 1-inch sensor that can take photos and videos with a resolution of 4K to 60fps. Complete with everything, Perfect for Aerial Photogrammetry, Super Reliable.
Pix4Dmapper - 1 month License
The world's best selling photogrammetric software.
Pix4Dmapper is the ultimate solution for converting your aerial and ground images to orthomosaics, 3D models and detailed dot clouds. You can also process thermographic images and multispectral sensors for calculating indexes.
Create a new project, add your own images and click on the processing button. Nothing is easier.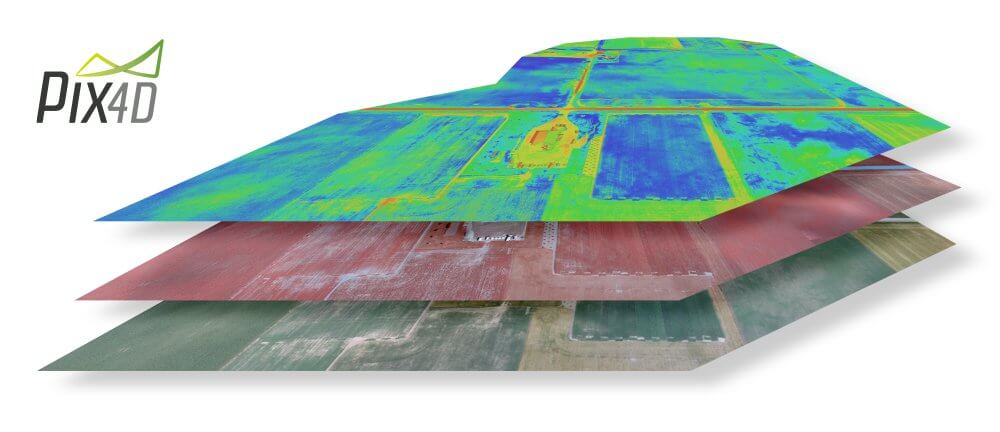 Accurate and All in One
Pix4Dmapper enables you to process images from any sensor
New Analist 2018 CLOUD
Top Level Topography Software
The new 2018 CLOUD Software Topography and Land Survey carries out Profiles, Sections, Contour lines, Orthophotos, and so on. With impressive graphics quality. Analist is the ideal solution for the Topographer in search of the highest image quality, precision and processing speed of his projects. Analist reads all data recorded with Total Stations and / or Topographic GPS and is ready to be used with DRONE and Point Cloud technology.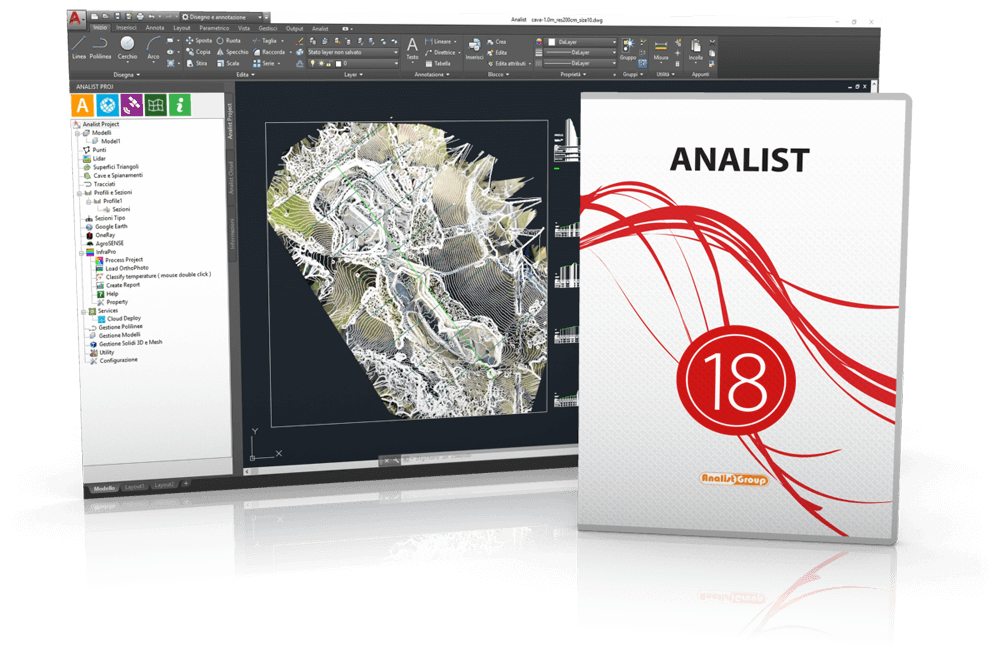 The Most EVOLUTE Software for DRONE Survey
Analist 2018 CLOUD manages all Point Clouds in a complete and professional manner.
New OneRay-RT
Real Time 3D Animation and Rendering.
OneRay-RT is the new software for creating 3D animations and rendering in real time. The ultimate in creating video, rendering and live demonstrations thanks to its spectacular processing speed.
With OneRay-RT you can create your own scenario and animate it from scratch, or you can import your Projects and create animations in one click. OneRay-RT offers excellent graphics combined with a fast and efficient workflow: you can save time, effort and money.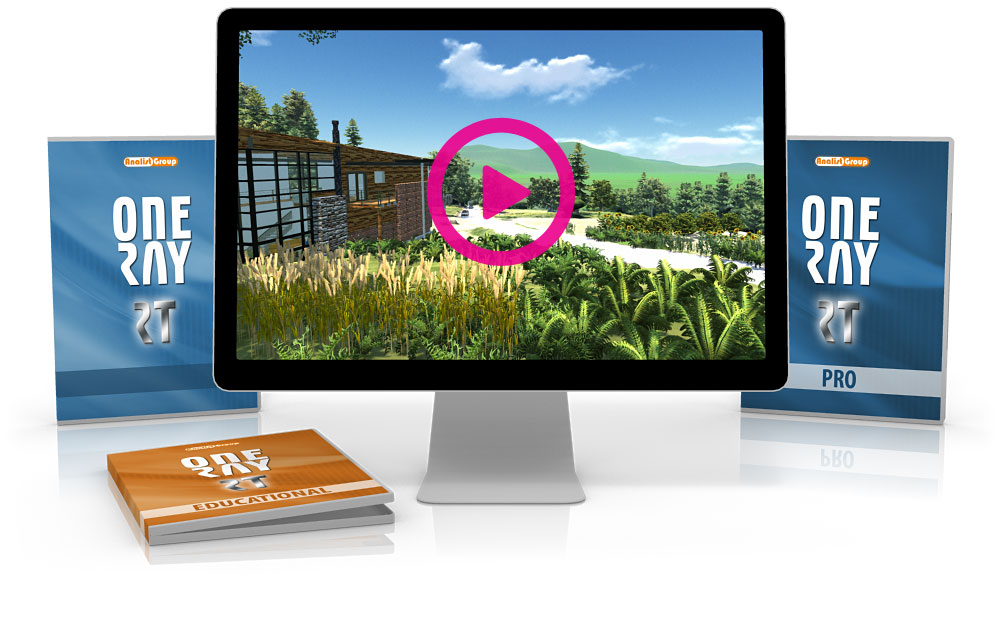 Animations and Rendering for your BIM
Great Impact Rendering and Spectacular HD Videos.
New, Excellent Topographic GPS
CHC i80: The Excellence of Topographic GPS.
The i80 is the evolution of the latest technology available today. It allows to bind to five constellations, over 220 channels. The i80 is really very compact with dual replaceable battery, which guarantees to work long on the field. The built-in modem provides RTK corrections and transfers data over WiFi to nearby devices. Hotspot functionality also allows connectivity and configuration through any device that supports a browser. The top CHH UHF radio technology gives users an increase of 25%, even when blended and matched to non-CHC radio.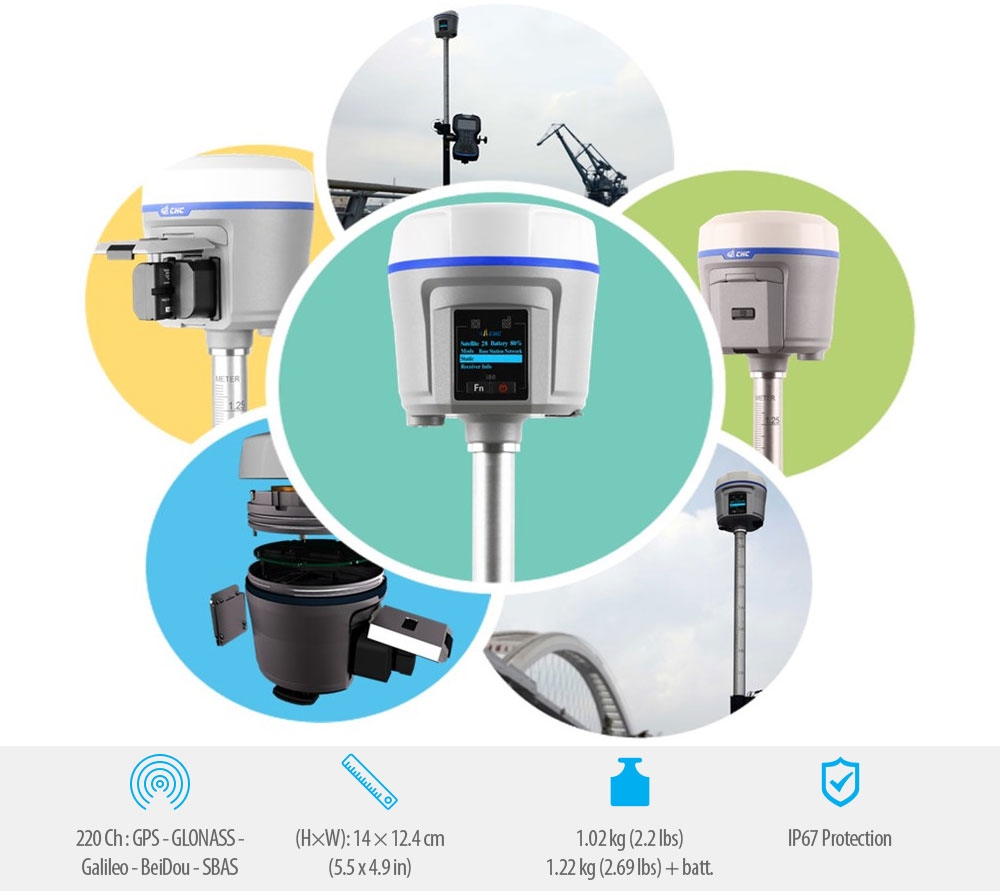 Automatic functionality
Simple to use: everything is intuitive and quick.
The easy-to-use LCD interface allows you to perform many receiver configuration operations without the help of an external device. Operations such as static recording, AutoBase, AutoRover, UHF configuration, and GSM setup can be easily performed via the front LCD panel.
CHC is now known around the world for its innovative, robust and reliable products. The i80 is made of a magnesium frame, doubled sealed gaskets and secure connectors. This complies with the IP67 protection that guarantees exceptional performance even in critical areas of use. The i80 is also able to withstand long periods of high vibration.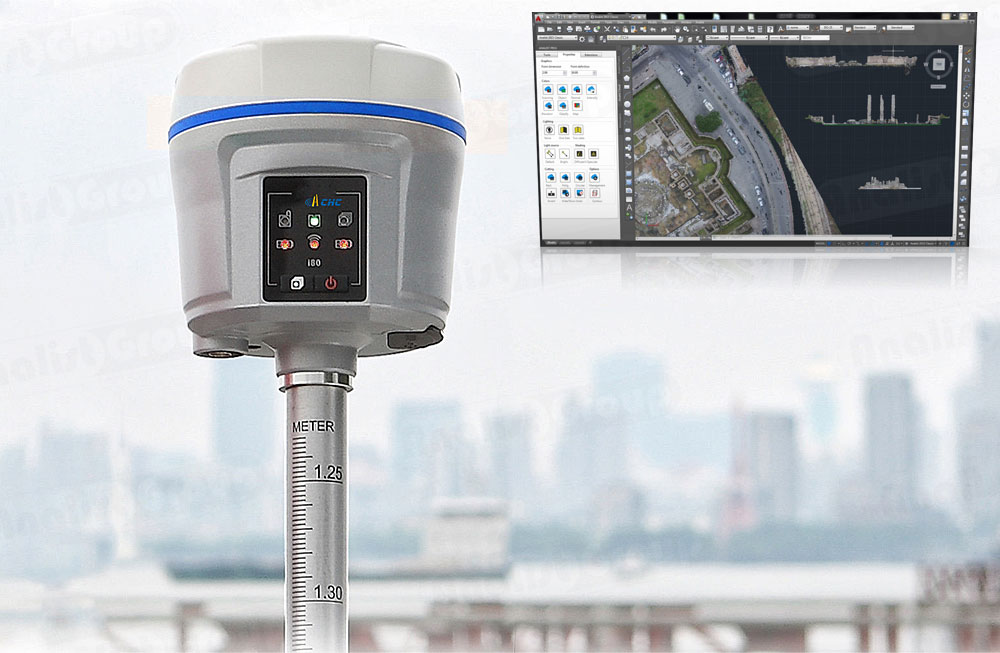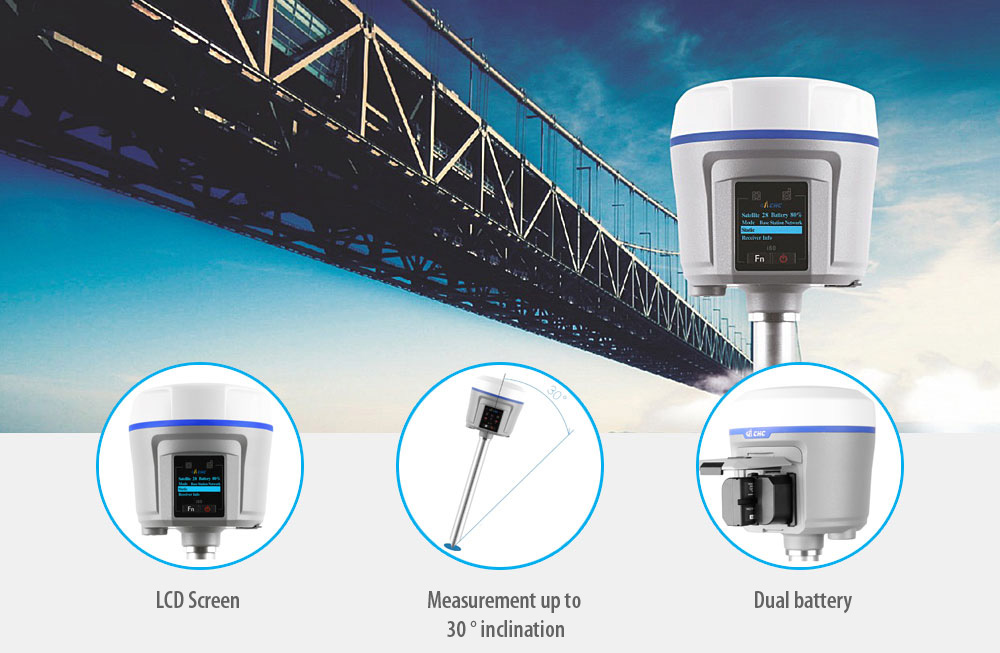 Open to Global Standards
Interacts with standard worldwide reference systems.
The CHC i80 receiver is supported by all the most popular third-party software. The i80 supports industry standards and proprietary protocols that allow you to easily migrate all data without any problems. The i80 is designed to be open, productive and effective. It seemlessly integrates with Analist CLOUD.