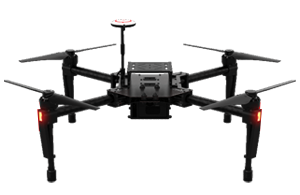 New DJI MATRICE 100
Highest quality and superior performance
The future of Drone flying is HERE! The new

 DJI Matrice 100 quadcopter is equipped with an extremely safe and reliable state-of-the-art piloting system, conceived to be totally and utterly customizable to meet any professional's working project needs. Customize your Matrice 100 and become successful and most competitive in the Photogrammetry, Archaeology, Thermography, Precision Farming, Advertising and Entertainment fields. Contact us for more information for your tailor-made Matrice 100.
Highly customizable and extremely versatile
One UAV, limitless uses.
The Matrice 100 extreme versatility and customization make this Drone unparalleled. Matrice 100 is the only Drone with such a possibility to be customized to fit all professional requirements in addition to operating highest quality, safety and relaibility in any situation. The new Matrice 100 is succesfully implemented by professionals operating in sectors such as Photogrammetry, Land Survey, Architectonic Surveys and Reconstructions, Landscape Surveying, Archaelogy, Precision Farming and more... Request your Matrice 100 with unique features now!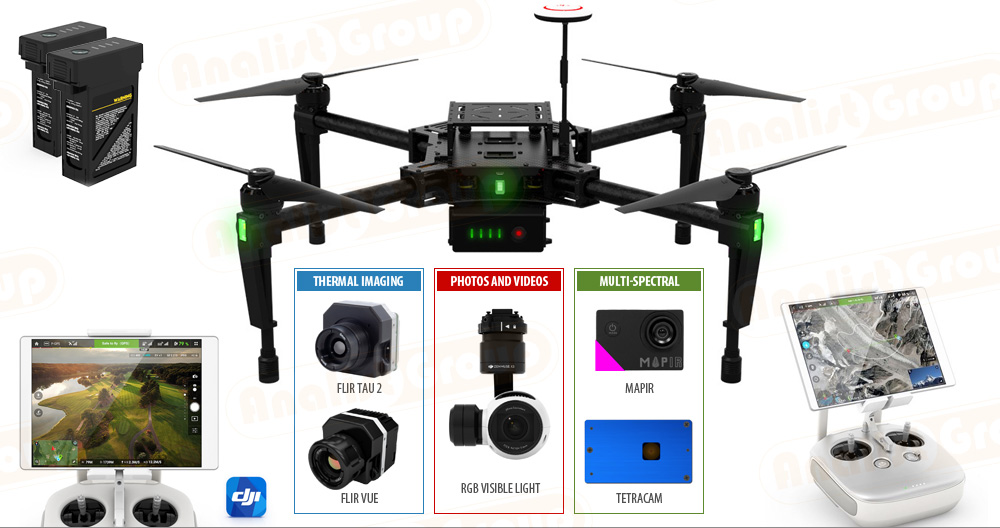 DJI Matrice 100: 1 Drone, so many uses
Easy to operate, Stable, Versatile and Safe.
Stable and Complete
Exactly how you imagined it!
The new DJI Matrice 100 represents the most versatile and safest choice you could make: ready-to-fly, stable and easy to fly. It includes flight controller, propulsion system, GPS, DJI Lightbridge, radio control and rechargeable battery. The highest advantage is the possibility to use it in many diffrent industries: all you have to do is switch the camera.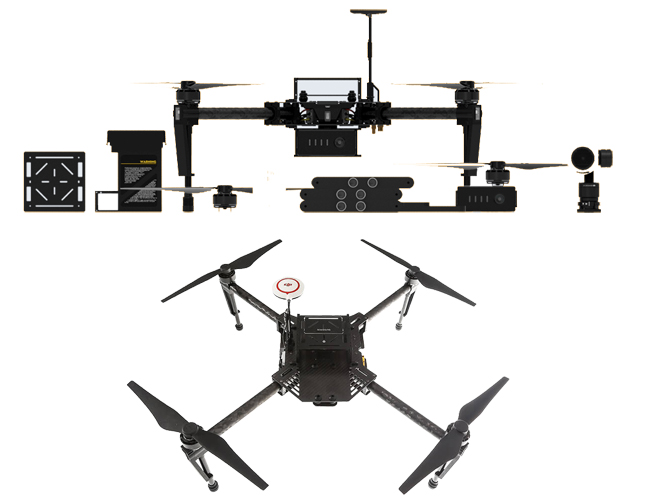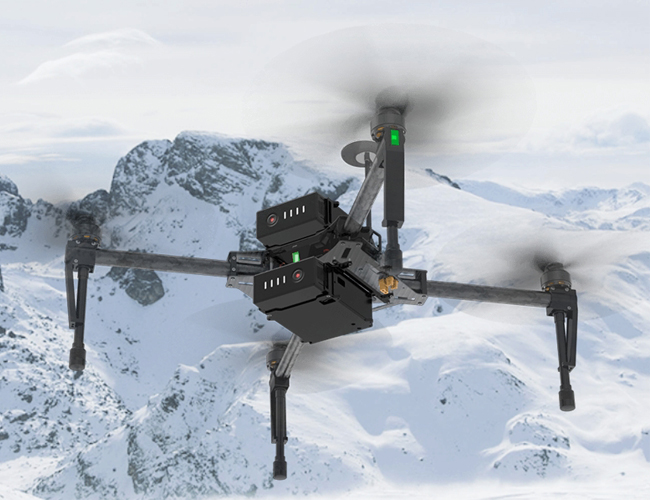 Dual Battery
Up to 40 minute Flight time.
By adding a supplementary battery compartment you can reach up to a 40 minute flight time, granting more power to all devices and accessories you are flying with. Two batteries are an essential resource as they allow precious time for operations which would not be viable operating on one battery in addition to flying more safely and with more ease and tranquility. Bare in mind that flight times can vary depending on weather conditions and payload.
Wind Turbine Inspections
Perfect for visual and thermogarphic inspections.
Aerial Thermogaphy with the Matrice 100
Mount a FLIR TAU 2 Thermal Camera.
Are you interested in carrying out Thermographic inspections with a DRONE? With the Matrice 100 it is now possible! Easy to assemble on board the UAV, the infrared FLIR TAU 2 with solid, light and stable Gimbal image stabilizer. The carbon fiber frame and the rubber suspension system allow the gimbal to absorb any fluctuation or vibration. The Gimbal is able to offer maximum security in terms of image quality. Thanks to the above and many other features the TAU 2 Gimbal stabilizer is the best choice for all those professionals seeking a high level product.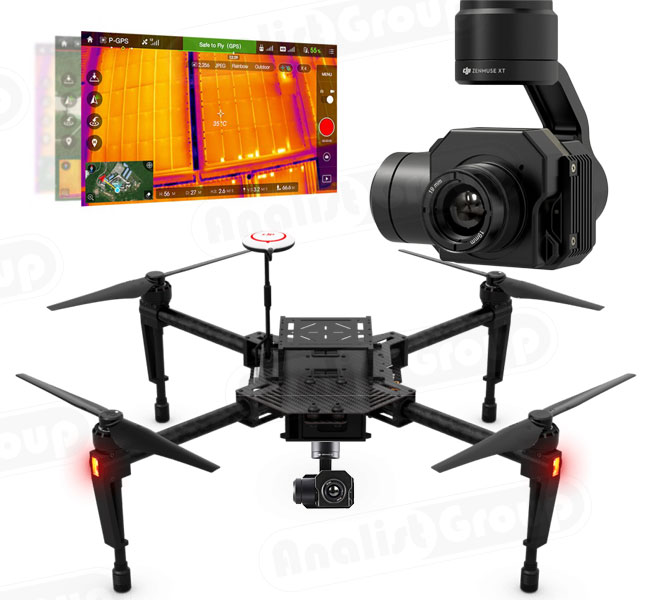 Matrice 100 with FLIR Thermal cameras
Thermographic Inspections like never before.
Power Line Inspections, Solar Panel Inspections, Research and Rescue, Precision Farming and Fire Inspection.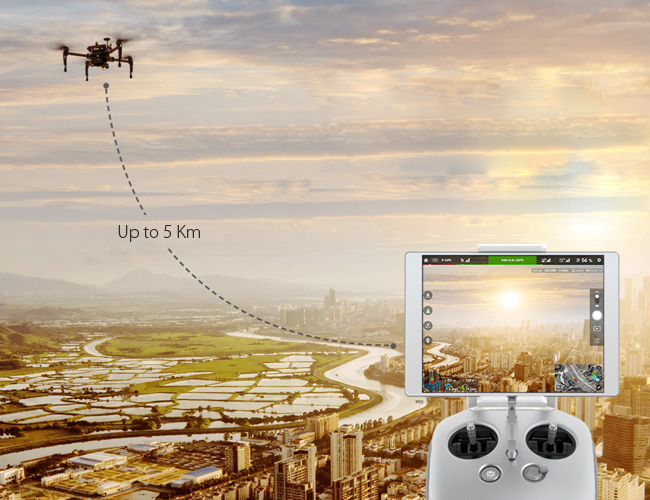 Highly performing Radio Controller
Be in control from a 5 Km distance.
The Matrice 100 is equipped with an extraordinary high performance radio control system. The control range is up to a 5 km distance from the Drone. You can fly the Matrice 100 in total safety and stability, view your flght on your Tablet device or your mobile phone and in addition to having relevant information on all flight parameters, battery level and height always available.
DJI Go APP included
Extraordinary and safe flight experience.
Want to know how to fly a Matrice 100 Drone? Most simple, with the DJI Go APP: an adrenalinic and extremely safe flight experience with the FREE APP (both for iOs as well as Android) directly developed and powered by DJI. And what's more, you can plan your flight APP with the SDK tools which DJI provides!
Flying has never been so safe, simple and electrifying.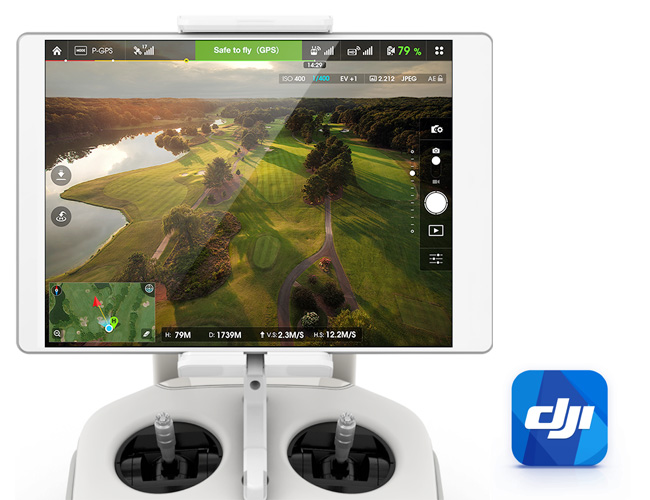 Ideal for Precision Farming
Matrice 100 with TETRACAM
Multi-spectral Camera for Precision Farming.
The Matrice 100 Drone can mount a Tetracam Multi-spectral Camera which is specifically ideal for Precision Farming. The TETRACAM camera is a peak professional choice for the achievement of the highest quality data in terms of spectral bands detected. In addition, the TETRACAM camera is a Global Shutter: able to acquire the whole frame at once allowing perfect images with absolutely no blur effect also flying at high speeds. Huge data acquisition therefore becomes simple and fast with high accuracy and no blurriness.
Why choose Matrice 100
Versatile, Safe, Compact... Insuperable.

Versatile
The Matrice 100 is an extremely versatile UAV: it can mount thermal cameras (IR), multi-spectral and high definition cameras. Easy to replace with one touch. Spectacular!

Simple to use.
The Drone is equipped with a number of technologies among which GPS and gyroscope which make it extremely simple to use an suitable for novice flyers.

Extended flight time
The Matrice 100 can load two LiPo long life batteries which grant up to a 40 minute continuous flight time.

Ready-to-fly
The Matrice 100  is complete and ready-to-fly straight out of the box. Mount the propellers, turn on the radio control and away you go! With Matrice 100 you are always ready to fly!

Fast
The Matrice 100 is able to fly at 22 m/s (in ATTI mode) and 17 m/s (in GPS mode).

Return-to-Home
With one simple comand the Drone flies back to take off point in all safety. Great feature in any situation.

Maximum security
The Matrice 100 is robust and reliable. It can be operated by novice flyers as it is extremely safe in any situation.

Long range Control
An opearting distance up to 5km with the he radio control included in the Matrice 100. Distance up to 5 km for the standard FCC and 3,5 Km for the standard CE. Incredible and safe: you will never lose control!
Fill out the form below to request further information.